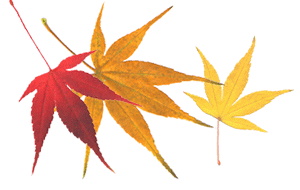 The Garden Story at b and b Normandy Arts in the Garden
More than 23 years in the making, the gardens offers the visitors an abundance of surprises, combining traditional features of English garden design with others, more personal and eccentric; winding paths opening unexpectedly into long vistas framing a statue or a birdbath; paved areas using natural local stone set in mosaic patterns; box bushes shaped into globes, cubes, and cones, nooks, and crannies and secret places...
In addition to a wide range of trees and flowering shrubs (tulip tree, walnut, cedars, magnolia, pines, monkey puzzles, laburnums, rhododendrons, azaleas, etc., more than a hundred Japanese maples dominate the Spring and Autumn with the blazing pinks, reds, and yellows; those planted in open ground are now growing to maturity, others, confined to pots are acquiring the intricacy and refinement of bonsai.
With its combination of eccentricity and formality
and its often unconventional use of color, it's
not hard to see that this is an artists' garden...
...an impression strengthened by the sculptures?
mosaics, reliefs and other art objects to be
discovered in the many nooks and crannies.